Dammit >_<
All I wanted yesterday morning was to play COD4 over live. Yet upon turning my console on, selecting multiplayer, getting into a game... it froze.
I turned it off, and back on, and the Xbox 360 orb logo-thingy came onto screen, began to move, then froze. After a few more attempts the console either turns on (Green lights) and freezes or nothing comes on the screen at all, or alternatively I'm getting the RROD.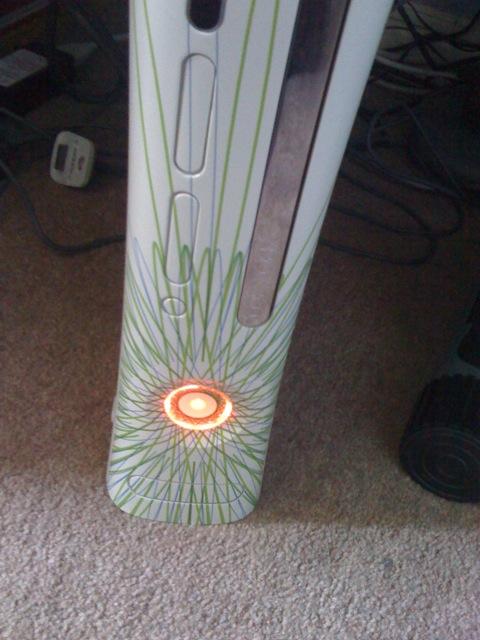 What makes this even more annoying is that this is my second console!