Hey guys,
I have an odd question - I want to be able to display excel files via my AAXA Pico projector for presentations. I've seen some people done this online, but I'm not sure how to do it. Here's what I've figured out so far:
1. Need phone with Windows Mobile
2. Need phone that can output video
3. ????
I have this pico projector:
AAXA P1 Pico Projector - LCoS Based Hand-held Pocket Projector - LED Micro Projector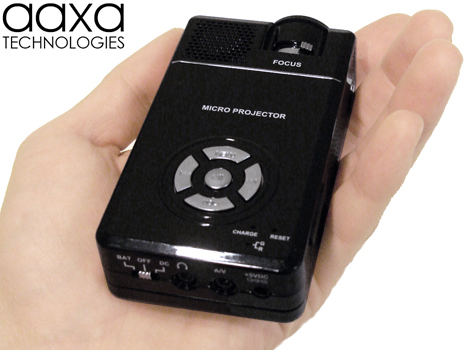 I'm on ATT service, but I'm pretty open to getting whatever phone. I'd like to keep it under $500.00 but I will pay a bit more if the phone is great.
Can you guys recommend a phone that can display / output excel files? If not are there any hacks I can employ (and what phones) that would allow me to display excel files. I tried it on my wife's Iphone, but I would have to jailbreak it to display the excel files, and I really don't want to get the Iphone (a lot of dropped calls in our area)...
Thanks!