Couple months ago I posted my dream
AM2 gaming rig
I had planned to buy but AMD dropped the line of chips I was hoping to buy so I dropped AMD and held on until now for the Intel Core 2 Duo instead.
I am so glad I did. :yowch:
Parts I have so far...
1. MOTHERBOARD: Asus P5W DH Deluxe
Even though all the parts haven't been shipped yet, (impatiently awaiting visits from UPS every day I wake up) yesterday I did receive my Asus mobo.
What a sweet board. For those of u in Canada, i got it from PCCana...(u know the rest) and it was shipped with 0701 BIOS so the Conroe chip WILL POST, no flashing required. I'm so happy.
2. PC CASE: NZXT Lexa Classic
I also have my uber-sweet pc case which I just can't say enough good things about this good-looking, very quiet pc case.
Ordered, but not yet received:
3. CPU: Intel Core 2 Duo E6600 2.4GHz/1066FSB/4MB cache
4. RAM: 2GB, Corsair TWIN2X2048-6400C4PRO
5. VIDCARD: Asus PCI-E GF7 EN7900GTX 512M TVO BOX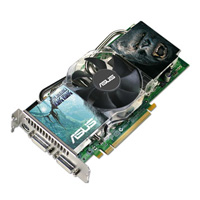 I realize the mobo is setup for ATI Xfire but I opted for a single top-end Nvidia card vs having 2 x NOISY ATI X1900XT buzzing about.
6. PSU: Enermax Liberty 620W modular
7. Optical Drives: DVD+/-RW PLEXTOR PX-755SA/SW 16/6 SATA BOX BK
8. HDD: 500GB WD5000KS/SATA2/16MB
Will update this when all the parts are in the pot and cooked to perfection (not literally I hope).